All Entries Tagged With: "Artificial Intelligence"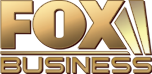 Who wants to live forever? Human life extension has been the longtime pursuit of many scientists and visionaries. Now, a small Silicon Valley startup called Eternime offers an alternate solution — "digital immortality". What's it all about? Famed futurist and theoretical physicist, Dr. Michio Kaku, visits again with Kennedy on FOX Business to talk about human immortality, both virtual and biologic. How long before we figure out a way to do away with death altogether? WATCH NOW!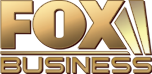 The robot revolution is coming! So warns a recent prediction that, by 2021, 6% of U.S. workers will see their jobs replaced by robotic automation. Dr. Michio Kaku joins Kennedy on FOX Business to assess the threat — robots in the workplace and advancements in artificial intelligence. And if you still don't fear for the imminent demise of humankind, how about a giant asteroid headed our way? WATCH NOW!