All Entries Tagged With: "immortality"
CBS News science and futurist contributor, Dr. Michio Kaku's new book, The Future of Humanity: Terraforming Mars, Interstellar Travel, Immortality, and Our Destiny Beyond Earth is officially released and available for purchase. CBS This Morning invited Kaku to talk about his bold assertions on the future fate of humankind. WATCH NOW!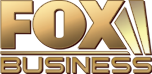 Who wants to live forever? Human life extension has been the longtime pursuit of many scientists and visionaries. Now, a small Silicon Valley startup called Eternime offers an alternate solution — "digital immortality". What's it all about? Famed futurist and theoretical physicist, Dr. Michio Kaku, visits again with Kennedy on FOX Business to talk about human immortality, both virtual and biologic. How long before we figure out a way to do away with death altogether? WATCH NOW!