All Entries Tagged With: "manned space mission"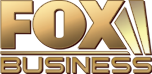 The new age of space tourism is fast approaching, thanks to disruptive innovations in propulsion and craft reuse. These factors are driving costs down and demand up. Theoretical physicist, Dr. Michio Kaku, returns to Kennedy on FOX Business to discuss the realities of private space exploration. How long before it becomes a viable travel option and how much will it cost average consumers to take to the stars? WATCH NOW!
Dr. Michio Kaku returns to CNN International to discuss President Barack Obama's CNN op-ed in which Mr. Obama affirmed America's commitment to "send humans to Mars by the 2030's with the ultimate ambition to one day remain there for an extended time."
Achieving this, he added, will "require continued cooperation between government and private innovators." Now in the final months of his eight-year presidency, Obama looks to set in motion plans, which could pan out to be a key part of his legacy. Dr. Kaku offers his assessment on the progress scientists are making in pursuit of Mission Mars. WATCH NOW!