All Entries Tagged With: "moon base"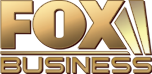 The new age of space tourism is fast approaching, thanks to disruptive innovations in propulsion and craft reuse. These factors are driving costs down and demand up. Theoretical physicist, Dr. Michio Kaku, returns to Kennedy on FOX Business to discuss the realities of private space exploration. How long before it becomes a viable travel option and how much will it cost average consumers to take to the stars? WATCH NOW!
The FAA's Office of the Associate Administrator for Commercial Space Transportation, known as the AST, has approved private sector operations on the Moon. All signs indicate that we are in the midst of a new kind of space race — wherein the private sector seeks to play a starring role.
Dr. Michio Kaku rejoins Ed Schultz, on MSNBC's 'The Ed Show' to discuss the key players, like Bigelow Aerospace and SpaceX, and the bold initiatives underway that will shape the future of the final frontier. WATCH NOW!