All Entries Tagged With: "quantum mechanics"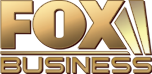 Competition is heating up between the United States and China in the future frontier of quantum computing. How does quantum computing differ from digital computing? Famed futurist and theoretical physicist, Dr. Michio Kaku, joins Stuart Varney on FOX Business to explain what makes quantum different and where the U.S. ranks in the ongoing quest for more computing power. WATCH NOW!
Famed theoretical physicist and cosmologist, Stephen William Hawking died today. A giant in his field and popular culture, Hawking was among the first to set out a theory of cosmology explained by a union of Einstein's General Theory of Relativity and the realm of quantum mechanics. CBS This Morning asked famed physicist and CBS News science and futurist contributor, Dr. Michio Kaku to honor Hawking's life and discuss how his work has advanced our understanding of the universe. WATCH NOW!