All Entries Tagged With: "reusable spacecraft"
"The Mars Generation" is a documentary film that follows the science, politics, and philosophy of humankind's future journey to Mars. Young trainees at the U.S. Space & Rocket Center prepare to become astronauts and astrophysicists training on everything from spaceship technology to running through worst-case simulations, and testing out anti-gravity equipment. Featuring scientific luminaries Elon Musk, Dr. Michio Kaku, Neil deGrasse Tyson, and Bill Nye, "The Mars Generation" debuts May 5th, 2017 only on NETFLIX. WATCH THE TRAILER!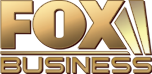 The new age of space tourism is fast approaching, thanks to disruptive innovations in propulsion and craft reuse. These factors are driving costs down and demand up. Theoretical physicist, Dr. Michio Kaku, returns to Kennedy on FOX Business to discuss the realities of private space exploration. How long before it becomes a viable travel option and how much will it cost average consumers to take to the stars? WATCH NOW!