All Entries Tagged With: "armageddon"
Earth will have a close encounter today with a massive asteroid nicknamed "The Rock" by NASA, which first noticed it three years ago. "The Rock" is the largest such object to pass so close to Earth since 2004. CBS News science and futurist contributor Dr. Michio Kaku joins 'CBS This Morning' to discuss how the asteroid will not affect us now but underscores the looming dangers of other space objects headed our way. WATCH NOW!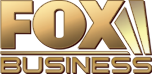 The robot revolution is coming! So warns a recent prediction that, by 2021, 6% of U.S. workers will see their jobs replaced by robotic automation. Dr. Michio Kaku joins Kennedy on FOX Business to assess the threat — robots in the workplace and advancements in artificial intelligence. And if you still don't fear for the imminent demise of humankind, how about a giant asteroid headed our way? WATCH NOW!