Archive for December, 2016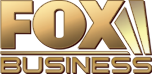 The new age of space tourism is fast approaching, thanks to disruptive innovations in propulsion and craft reuse. These factors are driving costs down and demand up. Theoretical physicist, Dr. Michio Kaku, returns to Kennedy on FOX Business to discuss the realities of private space exploration. How long before it becomes a viable travel option and how much will it cost average consumers to take to the stars? WATCH NOW!
2016 is expected to be the hottest year ever recorded. Climate scientists warn that polar sea ice is melting at alarming levels. CBS NEWS science and futurist contributor, Dr. Michio Kaku, appears on CBSN to explain what's happening with the weather from a global perspective and to describe the factors that converted him from a skeptic into a concerned believer in the climate change crisis. WATCH NOW!