Archive for November, 2020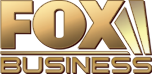 China has successfully launched its Chang'e-5 space mission, an effort to make China the first nation in more than four decades to bring lunar rock and soil samples back to the Earth. The program's greater ambitions are to culminate with an international lunar research station and ultimately a human colony on the Moon by the 2030s.
Futurist and theoretical physicist, Dr. Michio Kaku, appeared on FOX Business to share his current thoughts and insights on China's mission to the Moon, the new arms race here on Earth, and renewed interest in outer space by the private sector. WATCH NOW!