Archive for March, 2023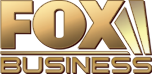 Will robots take away our jobs?
With the recent spotlight on groundbreaking Artificial Intelligence endeavors like
OpenAI
's
ChatGPT
language model, some people are starting to really wonder.
Dr. Michio Kaku, theoretical physicist and bestselling author of the upcoming book, QUANTUM SUPREMACY: How The Quantum Computer Revolution Will Change Everything, appeared on FOX Business to discuss this issue and offer his best advice for humans. WATCH NOW!