Archive for August, 2016
Join Dr. Michio Kaku and hosts at CBSN, the "Always On" online news network from CBS NEWS, for a lively discussion of Proxima b — a newly discovered Earth-like planet also dubbed as Earth 2.0. What promise does Earth 2.0 hold for life back here on Earth 1.0? Dr. Kaku calls it "A New Chapter in Astronomy." WATCH NOW!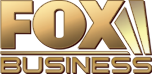 Does planet Earth have a twin out there somewhere? This week, Dr. Michio Kaku visited with Kennedy on FOX Business to talk about exoplanets and new discoveries advancing the startling prospect (and growing probability) that intelligent life all but certainly exists beyond Earth. In the vastness of the cosmos, Dr. Kaku asserts, it is increasingly clear that "we are NOT alone." WATCH NOW!