Archive for October, 2017
Our universe, with equal parts matter and antimatter, is fundamentally symmetrical. Beautiful as that notion seems, it gives rise to a startling paradox with truly existential ramifications. If matter and antimatter are in symmetry (as all observations seem to confirm), then theoretically our universe as we know it should not exist. Researchers at CERN, the European Organization for Nuclear Research, recently set out to determine why the universe exists despite this symmetry that should've resulted in instantaneous annihilation. Unfortunately, the study didn't turn up any differences. That leaves researchers back where they started. Scientists still believe there must be some undiscovered difference between matter and antimatter that allows our universe to exist. Otherwise, what makes the miracle of our existence possible? CBS NEWS science and futurist contributor, Dr. Michio Kaku, joins CBSN to help us face reality. WATCH NOW!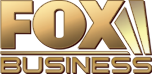 Astronomers struck gold this week, in more ways than one. For the first time, LIGO scientists have caught two neutron stars in the act of colliding — revealing that these cosmic smashups are the source of heavy elements like gold and platinum. The discovery was made by the same pioneering team that won this year's Nobel Prize for its discovery of gravitational waves, once theorized and predicted by Albert Einstein. Famed futurist and theoretical physicist, Dr. Michio Kaku, joins Kennedy on FOX Business with more insights. WATCH NOW!