All Entries Tagged With: "Neil Cavuto"
NASA's largest and most sophisticated science rover, Perseverance, has touched down on Mars at Jezero Crater — an ancient river delta on the red planet believed to have once-harbored microbial life. Professor and theoretical physicist, Dr. Michio Kaku appeared on-air on FOX News to discuss this milestone moment in space exploration.WATCH NOW!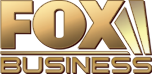 In another example of life imitating art, the USA may soon create a real-world variation of STAR TREK's Starfleet. Today President Trump signed Space Policy Directive-3, a presidential memorandum aimed at setting national policy on Space Traffic Management (STM) and Space Situational Awareness (SSA). The President's goal is to expand the national armed forces with a sixth branch of the military, the Space Force. Famed futurist and theoretical physicist, Dr. Michio Kaku, joins Neil Cavuto on FOX Business with more insights. WATCH NOW!