All Entries Tagged With: "new space race"
With the imminent release of Dr. Michio Kaku's new book, The Future of Humanity: Terraforming Mars, Interstellar Travel, Immortality, and Our Destiny Beyond Earth and historic launch of SpaceX's reusable Falcon Heavy rocket, the Wall Street Journal invited Dr. Kaku to share his insights as a physicist, futurist, and bestselling author with WSJ subscribers in an essay entitled "To the Moon, Mars and Beyond: A new spirit of exploration, fueled by tech entrepreneurs, big plans at NASA and worries about the fate of the Earth." The article is out now. READ IT!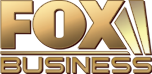 Which billionaire will get there first? SpaceX and Tesla CEO, Elon Musk versus Blue Origin and Amazon CEO, Jeff Bezos? Both are engaged in what many are calling a new kind of space race. Famed futurist and theoretical physicist, Dr. Michio Kaku, visits with Kennedy on FOX Business to discuss the so-called "billionaire space race" that's behind the United States of America's recently renewed prowess in space with their daring and visionary endeavors. WATCH NOW!