All Entries Tagged With: "robots"
Does Artificial Intelligence represent a major threat to humankind or a major opportunity? Tesla & SpaceX visionary, Elon Musk believes the time is now to sound the alarms and assemble top thinkers and regulators with the mandate to address and contain the rising threat head-on. In sharp contrast, Facebook founder, Mark Zuckerberg, is bullish on AI and dismissive of alarmists like Musk. So, who has it right? Physicist and Futurist, Dr. Michio Kaku returns to CNN International's 'Quest Means Business' to consider all sides of the debate and contribute his own insights. WATCH NOW!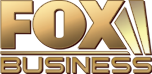 The robot revolution is coming! So warns a recent prediction that, by 2021, 6% of U.S. workers will see their jobs replaced by robotic automation. Dr. Michio Kaku joins Kennedy on FOX Business to assess the threat — robots in the workplace and advancements in artificial intelligence. And if you still don't fear for the imminent demise of humankind, how about a giant asteroid headed our way? WATCH NOW!