All Entries Tagged With: "accident"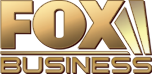 The robot revolution is coming! So warns a recent prediction that, by 2021, 6% of U.S. workers will see their jobs replaced by robotic automation. Dr. Michio Kaku joins Kennedy on FOX Business to assess the threat — robots in the workplace and advancements in artificial intelligence. And if you still don't fear for the imminent demise of humankind, how about a giant asteroid headed our way? WATCH NOW!
On the heels of a third SpaceX rocket launch failure, CBSN, the "Always On" online news network from CBS NEWS, invited Dr. Michio Kaku to discuss the matter with CBSN's Jeff Glor. What are the ramifications of this accident? Does it pose any future impact on SpaceX's or NASA's plans for the International Space Station? What does this setback suggest about the ongoing commercialization of space? WATCH NOW!