All Entries Tagged With: "clean energy"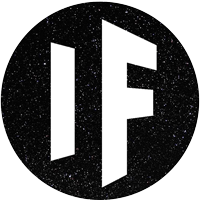 Will We Become A Type II Civilization?
How cool would it be if we could one day regulate our atmosphere, control the climate and maybe even blast threatening asteroids into stardust? Well, to do those things would require A LOT of energy.
Essentially, we'd have to be able to harness all the power from the Sun. According to the Kardashev scale that ranks planets according to their ability to harness the energy from their star and even their galaxy, that would make Earth a Type II civilization. What does that mean and how far away are we from achieving that level of uber energy capacity? You'll have to tune in to find out as What If: Discussed welcomes back Dr. Michio Kaku, physicist and science communicator extraordinaire, to help us better understand "What If we became a type II civilization?"
KAKU OPENS HISTORIC GLOBAL ANNOUNCEMENT FROM TOYOTA

At the 2015 International Consumer Electronics Show in Las Vegas, Nevada, Dr. Michio Kaku opened TOYOTA's press conference, providing his take on the potential of a hydrogen society.

Dr. Kaku is a longtime proponent of hydrogen and, in particular, hydrogen fuel cells as a key means to serve the world's global energy needs and propel society to a more earth-friendly future.