All Entries Tagged With: "coast to coast"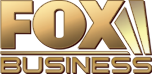 In another example of life imitating art, the USA may soon create a real-world variation of STAR TREK's Starfleet. Today President Trump signed Space Policy Directive-3, a presidential memorandum aimed at setting national policy on Space Traffic Management (STM) and Space Situational Awareness (SSA). The President's goal is to expand the national armed forces with a sixth branch of the military, the Space Force. Famed futurist and theoretical physicist, Dr. Michio Kaku, joins Neil Cavuto on FOX Business with more insights. WATCH NOW!
Filling in for George Noory, Art Bell welcomes one of his favorite guests, Dr. Michio Kaku, who'll discuss his latest work in theoretical physics on 1-29-10. Visit Coast to Coast AM's Radio Affiliates to find a station near you.