All Entries Tagged With: "computers"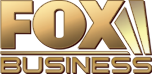 Competition is heating up between the United States and China in the future frontier of quantum computing. How does quantum computing differ from digital computing? Famed futurist and theoretical physicist, Dr. Michio Kaku, joins Stuart Varney on FOX Business to explain what makes quantum different and where the U.S. ranks in the ongoing quest for more computing power. WATCH NOW!

Interview on the Screensavers with Leo Laporte about the future of Computers and Artificial Intelligence .