All Entries Tagged With: "Energy Storage"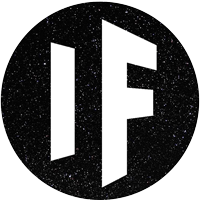 Will We Become A Type II Civilization?
How cool would it be if we could one day regulate our atmosphere, control the climate and maybe even blast threatening asteroids into stardust? Well, to do those things would require A LOT of energy.
Essentially, we'd have to be able to harness all the power from the Sun. According to the Kardashev scale that ranks planets according to their ability to harness the energy from their star and even their galaxy, that would make Earth a Type II civilization. What does that mean and how far away are we from achieving that level of uber energy capacity? You'll have to tune in to find out as What If: Discussed welcomes back Dr. Michio Kaku, physicist and science communicator extraordinaire, to help us better understand "What If we became a type II civilization?"
Dr. Michio Kaku returns to CNN International's 'Quest Means Business' to discuss Tesla Motors' recent push into new frontiers for its energy storage technology and know-how; going beyond the realm of Tesla CEO, Elon Musk's, vision for an all-electric car and launching an off-shoot brand — Tesla Energy.
Kaku is an advocate of the venture, asserting that Musk is "onto something" with this unveiling, further affirming that an advancement in energy storage like that presented by Tesla Powerwall has the potential to be a "game changer" for solar, wind, and renewable energy initiatives. WATCH NOW!