All Entries Tagged With: "existentialism"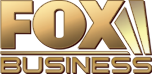 There is a theory that suggests the universe is nothing but a simulation, that nothing is real. Are we all just living inside a cosmic dream? Futurist and theoretical physicist, Dr. Michio Kaku recently visited with Kennedy on FOX Business to discuss simulation theory and the essential role of consciousness in the quantum experience. WATCH NOW!
Our universe, with equal parts matter and antimatter, is fundamentally symmetrical. Beautiful as that notion seems, it gives rise to a startling paradox with truly existential ramifications. If matter and antimatter are in symmetry (as all observations seem to confirm), then theoretically our universe as we know it should not exist. Researchers at CERN, the European Organization for Nuclear Research, recently set out to determine why the universe exists despite this symmetry that should've resulted in instantaneous annihilation. Unfortunately, the study didn't turn up any differences. That leaves researchers back where they started. Scientists still believe there must be some undiscovered difference between matter and antimatter that allows our universe to exist. Otherwise, what makes the miracle of our existence possible? CBS NEWS science and futurist contributor, Dr. Michio Kaku, joins CBSN to help us face reality. WATCH NOW!