All Entries Tagged With: "Varney & Co"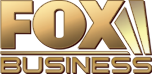 Competition is heating up between the United States and China in the future frontier of quantum computing. How does quantum computing differ from digital computing? Famed futurist and theoretical physicist, Dr. Michio Kaku, joins Stuart Varney on FOX Business to explain what makes quantum different and where the U.S. ranks in the ongoing quest for more computing power. WATCH NOW!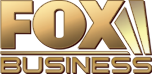 Dr. Michio Kaku sits down with Stuart Varney on FOX Business for a rapid-fire discussion of the science behind a number of life-threatening developments happening right now that could really ruin your day. Pick your poison: Will it be death by over-speeding train? How about a mysterious and systematic breakdown in the food chain? Why not cut to the quick with a mile-wide asteroid on a collision course for Earth? All are covered in a lively session you really should see. WATCH NOW!