All Entries Tagged With: "IBM"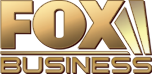 Competition is heating up between the United States and China in the future frontier of quantum computing. How does quantum computing differ from digital computing? Famed futurist and theoretical physicist, Dr. Michio Kaku, joins Stuart Varney on FOX Business to explain what makes quantum different and where the U.S. ranks in the ongoing quest for more computing power. WATCH NOW!
"Hidden Figures" is a powerful new feature film that reveals the untold true story of three women of African-American descent who contributed greatly to the USA's victory in the space race during the mid-20th century as so-called "human computers" for NASA. The movie, in theaters January 6th, inspired IBM and Vanity Fair Studios to join forces in saluting the new guard of stars in the fields of Science, Technology, Engineering, and Mathematics (collectively known as STEM). As a world renowned popularizer of science and advocate for talent and resources to support and advance STEM fields, Dr. Michio Kaku, was invited to expand on the subject, to put a spotlight on today's STEM stars, and, as with the film, to inspire future generations to take up STEM studies and contribute to the advancement of humankind. READ NOW!